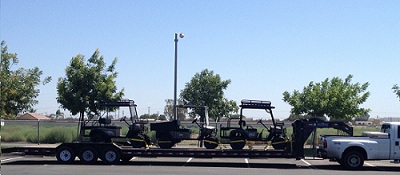 Showroom Transport is a reliable, safe, and friendly company to have as your golf cart mover. We can ship your golf cart on an open carrier or in an enclosed carrier.
Showroom Transport is licensed with the Federal Government, Insured and Bonded.

We invite you to talk to a sales representative, available 24 hours a day.
Are you in a rush for a quote? We can call you NOW to give you a FREE quote!
Just PUSH the Ring Me Button Below and you will receive a call from us.
Just pick up your phone when it rings and wait until a representative answers the phone.
List of states we cover to, from or in :
Look for your state by abbreviation:
Home Contact us MAKE A RESERVATION Quote Testimonials